[center]
[SIZE=5]Welcome to ManicPS[/SIZE]
[SIZE=4]Join Now Click Here! [/SIZE]
ManicPs is a custom rsps that was built upon player suggestions and creativity. Online 24/7, ManicPs has tons of unique & familiar content for players to enjoy. It will blow your mind with its amazing player vs monster combat, skilling, economy and custom points system. On a daily basis, players are rewarded with loyalty points and vote tickets if you have in fact voted. Below are some of the many features included in-game.
[spoiler="Features"]
Custom weapons that have never been seen before in Runescape history

25+ bosses ranging from normal Runescape bosses to custom bosses

A prestige game mode which offers beneficial rewards & leader boards
for friendly competition

The all new rage game mode which provides players with an ability to
deal larger amounts of damage when battling monsters

Membership bonds & exp upgrades are available for in-game gold

A new server event occurs EVERY 24 hours

Several Minigames to play with reward shops

A loyalty system that rewards you every 24 hours

Custom Barrows, Warrior guild, and pest control minigames

All new Zombie Slayer minigame with reward shop

100+ achievements with a point system to exchange for rewards

Buying & selling items are made convenient with the implementation
of Player owned shops

Earn points simply from skilling and exchange for items such as death
touch darts, a drygore mace, and skilling gear

Slay with friends by using the duo slayer master in-game

A flawless duel arena with custom game modes

Unique Summoning System which allows boss pets to engage in combat
[/spoiler]
[spoiler="Bosses"]
[/spoiler]
[spoiler="Media"]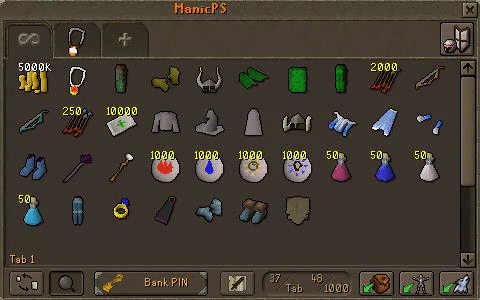 s

[/spoiler]
[SPOILER="Updates"]
Check out the new Mystery Box Drop spots by accessing your "M" Teleport. There are 3 zones each offering a different type of mystery box.

Mystery Box Zone:
Super Mystery Box Zone:
Legendary Mystery Box Zone:
[/SPOILER]
[/CENTER]